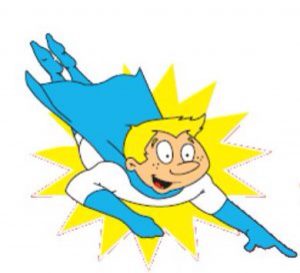 – AGES: 5 – 8
– DATES : July 4, 5, 6, 11,12, and 13, 2023  and  August 8, 9, 10, 15, 16, and 17, 2023
– Time: 9am – 12pm
– Cost: $1260.00
– Where: 1110-6900 Graybar Road, Richmond BC, V6W 0A5
ABA Learning Centre and Fawkes Academy are happy to bring a Superflex Summer social and emotion-regulation group! Do you want to learn how to defeat your own Unthinkables?  How about learn how to work out those super flexible thinking muscles? Then this group is for you! Participants should bring a water bottle and a small snack each day.
Skills targeted during a day:
Conversations
Problem Solving
Relaxation
Team decisions and how to work in a team
Flexible Thinking
Building a Social Thinking Tool Box
Prerequisite Skills for SuperFlex Social Group:
Child can participate in a conversation
Can participate in group activities for up to 30 minutes
For safety reasons, no significant problem behaviours or safety concerns (e.g., bolting/flight risk, aggressive verbal or physical behavior, or self-injurious behavior)
Interested to learn if this program is a good fit for your child? For more information or to request an intake form, please contact Joseph Carpenter at joseph@abacentre.ca, or call our office at 604-232-4122.