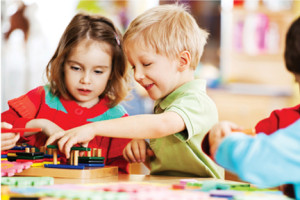 AGES: 4 to 6 years
DATE: Tuesday and Thursday's July 12 to August 18, 2022
TIME: 9:30am – 11:30am
LOCATION: #103-4181 Hastings Street, Burnaby, BC, V5C 2J3
COST: $1,500.00
Parent join at 11am on Thursdays.
This social group is aimed at teaching introductory social skills to children with Autism Spectrum Disorder. Curriculum is based in part on work by Michelle Garcia Winner (Social Thinking) and will cover topics including:
• Learning How to be a Friend
• Following the Group Plan
• Teaching Eye Gaze through Social Thinking
• Recognizing Emotions
• Practicing Relaxation Skills
• Turn Taking and Being a Good Sport
• Initiating Conversation
• Understanding Personal Space
Pre-requisite skills for this program include an ability to communicate verbally using simple sentences and to participate in a group program without challenging behaviour that would require individual adult support.
To find out more information or to schedule an intake meeting, email Sarah Gentile sgentile@abacentre.ca or call our office: 604-232-4122.