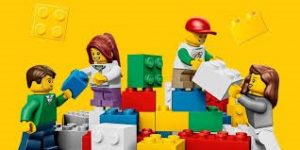 A COLLABORATIVE SOCIAL SKILLS PROGRAM FOR CHILDREN AND YOUTH WITH SOCIAL CHALLENGES.
Dates for Ages 7-9: July 4, 11, 18 and 25th and August 1, 8, 15 and 22, 2023
Dates for Ages 10-13: July 6, 13, 20 and 27th and August 3, 10, 17 and 24, 2023
Time: 1:30pm – 3:30pm
Where: Fawkes Academy Burnaby, #103-4181 Hastings Street Burnaby, BC, V5C 2J3
This curriculum is based on Lego-Based Therapy by Daniel LeGoff and colleagues. It will cover topics including:
• Collaborative work
• Sharing and turn taking
• Communication and conversation skills
• Joint attention and referencing
• Being flexible
• Good sportsmanship
• Problem solving
Pre-requisite skills for this program include familiarity with Lego®, an ability to communicate verbally using simple sentences and to participate in a group program without challenging behaviour that would require individual adult support.
Interested to learn if this program is a good fit for your child? For more information or to request an intake form, please contact Joseph Carpenter at joseph@abacentre.ca, or call our office at 604-232-4122.